Ben a'Chreachain 1081 m ; Ben Achladair 1038 m
Beinn An Dothaih 996 m ; 1/08/99
Cliquez pour élargir ; Click to enlarge

---
Sortie très ventée qui permit de regrimper Ben An dotaidh (sortie ratée de Février) ainsi que tous les sommets de la chaine montagneuse de Bridge of orchy.
Very windy trip which allowed climbing again Ben An dotaidh (failed in February) and also all the summits of the mountain ridge of Bridge of Orchy.
---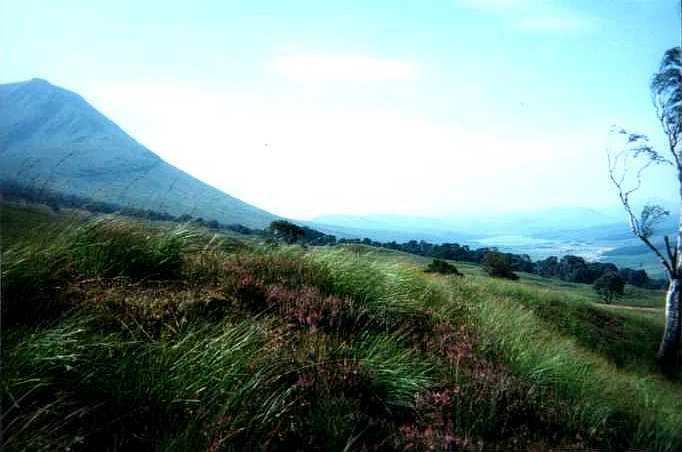 En montant Ben a'Chreachain
While climbing Ben a'Chreachain
---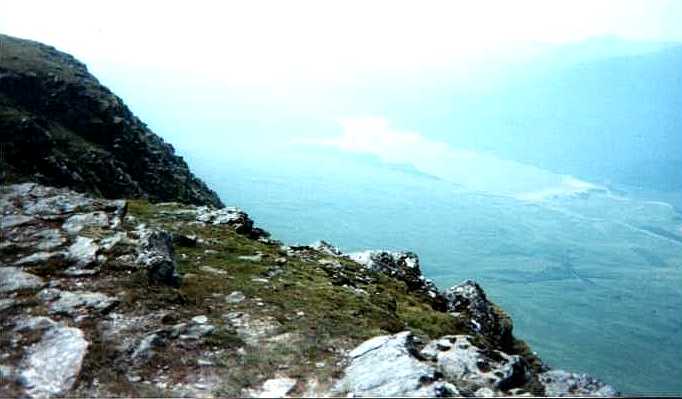 Nous distinguons difficilement le Loch Tulla avec Stob Ghabbar en fond.
We hardly see Loch Tulla with Stob Ghabbar in background.
---

L'équipe du jour: Niall, Miriam, Marion et moi
To day's team: Niall, Miriam (proud of her new T-Shirt !), Marion and me
---

L'air est lourd et le vent souffle toujours aussi fort sur les cîmes
Air is heavy, and wind still blows as hard on the heights.
---

Le couloir entre Ben Achladair et Ben An dotaidh dans lequel nous avions tant galéré en Février.
The corridor between Ben Achladair et Ben An dotaidh in which we fought so hard last February.
---
Autres Ascensions - Other Mountaineerings
Liens - Links
Contact