Athlone, le coeur de l'Irlande
Athlone, the heart of Ireland...
---



Athlone est une petite ville située sur la rivière Shannon en aval du grand et magnifique lac Lough Ree.
J'y ai été durant le mois de Juillet 96, non pas a l'occasion du Festival Européen qui s'y est déroulé, mais invité par une très sympathique amie Irlandaise qui se reconnaitra si jamais elle passe par ici...
Athlone is a small town located on the Shannon River next to the big and beatiful Lough Ree.
I've been there during the month of July 96, not in the frame of the European Festival which happened, but invited by a very friendly Irish penfriend who will recognize herself if she pass here...

---
La riviere Shannon The Shannon River

---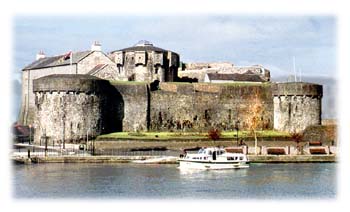 Le chateau d'Athlone Athlone Castle

---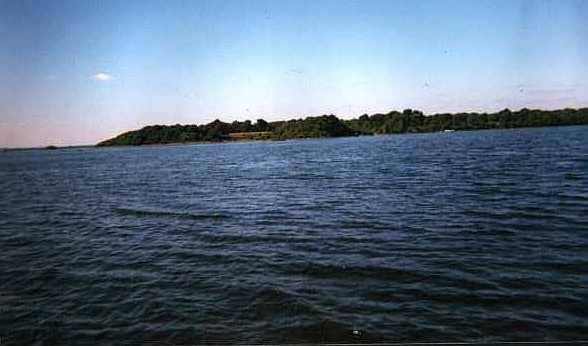 Lough Ree

---
L'église de Coosan Road, communément surnommée la "soucoupe volante" par les gens du quartier, et sur le parking de laquelle j'ai essayé de conduire pour la premiere fois une voiture avec le volant a droite !
Coosan Road Church, usually called the "alien spaceship" by the people living around, and whose parking I tried the first time of my life to drive a car with the wheel on the right side !

---
Continuons le voyage ! Keep travelling !
Liens - Links
Contact