Tozal de Pegueras
2045 m ; 11/11/02

Cliquez pour élargir ; Click to enlarge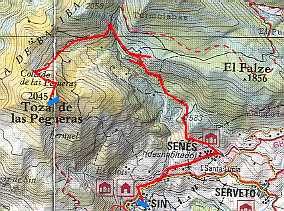 Dominée au Sud par le Cotiella, au Nord-Est par les Eriste, la pittoresque vallée de Gistaín donne également accès au Nord à un massif bien plus modeste et méconnu. Si la pointe de la Marista domine ces monts avoisinant les 2000m, le Tozal de Pegueras est sans nul doute le meilleur point de vue sur l'ensemble des massifs de cette région d'Aragon.
Overlooked from the South by the Cotiella, from the North-East by the Eriste, the rural valley of Gistaín gives access in the North to a well more modest and unknown massif. If the Marista top is dominating these hills around 2000m, the Tozal de Pegueras is undoubtly the best viewpoint to all the massifs of this region of Aragon.
---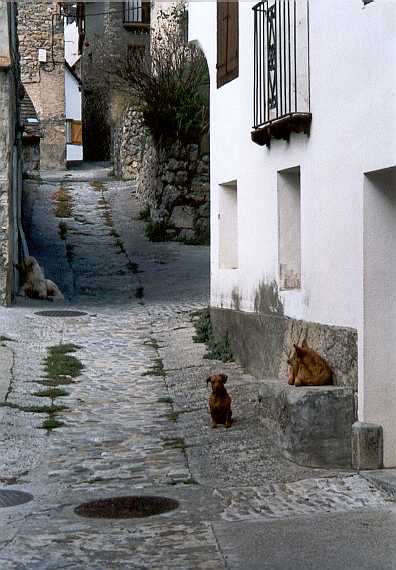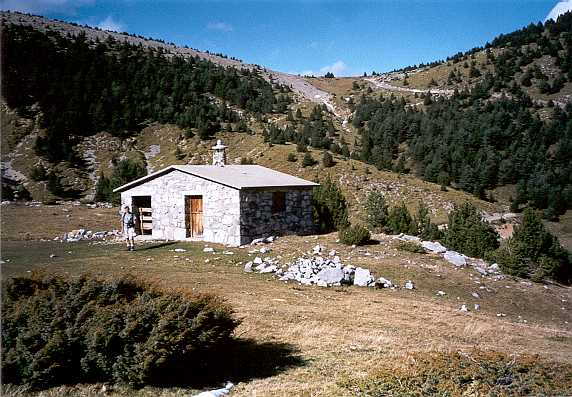 Dans une ruelle de Sín, et à la cabane du Collado de Pegueras.
In a street in Sín, and at the hut of Collado de Pegueras.
---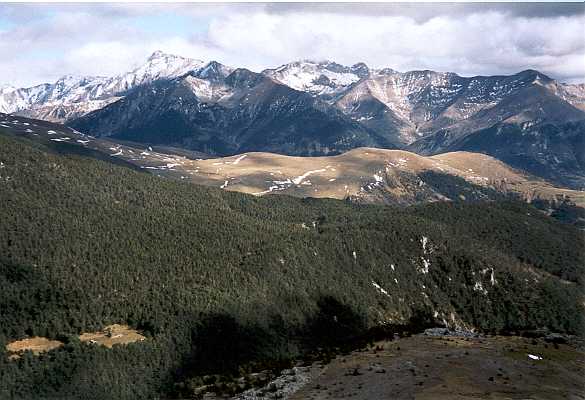 La montée depuis Señes, et vue sur les Posets, les Eriste, et le Tozal de Bocs.
Walking up from Señes, and view to the Posets, the Eriste, and the Tozal de Bocs.
---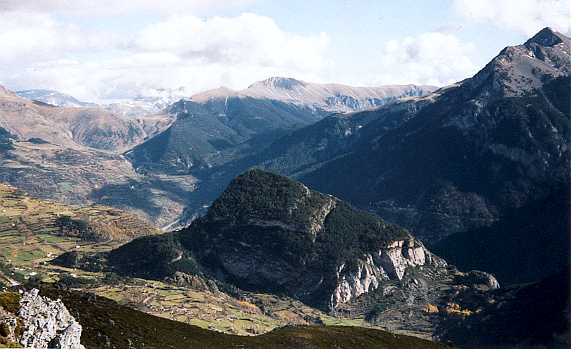 Vues sur la vallée de Gistaín.
Views to the valley of Gistaín.
---

Vues sur toutes les cîmes du Cotiella, de la Peña de las Once au Cotiella, puis sur le Castillo Mayor, et le Sestrales, derrière.
Views to all the tops of the Cotiella, from the Peña de las Once to the Cotiella, then to the Castillo Mayor, and to the Sestrales, behind.
---

Vues sur la Vallée de Pineta, avec au fond les pics de Pinede et de Gabiédou sous les nuages déferlant de France, puis sur la Punta Fulsa.
Views to the Pineta Valley, with the peaks of Pinede and Gabiédou in the background under the clouds falling from France, then looking to the Punta Fulsa.
---

Des chevaux errent sur ce large pâtuage.
Horses are wandering by on this grassy flat.
---
Autres Ascensions - Other Mountaineerings
Pyrénées...
Liens - Links
Contact