Aughrus Head & Omey Island
---



A la pointe occidentale extrême du Connemara (pas de l'Irlande, car le Kerry va plus loin), Aughrus Head plonge dans l'ocean Atlantique.
On the very west end of Connemara (not Ireland, because Kerry is going further), Aughrus Head sink through the Atlantic Ocean.
---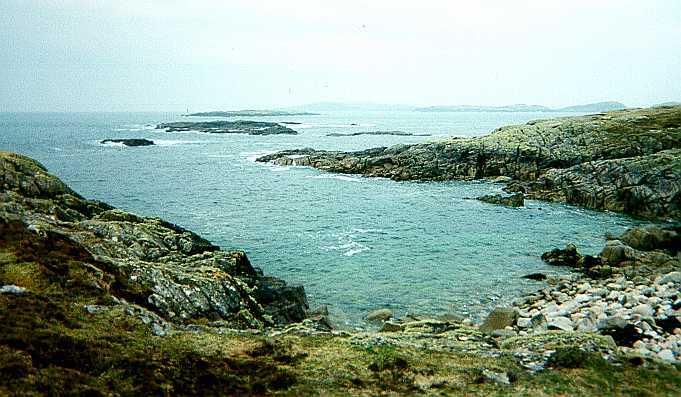 En fait c'est pas spécialement connu (vu le chemin, pas de doute!), mais on y va pour le fun. Histoire d'avoir la sensation d'être au bout du monde !
Actually that's not very well known (no doubt about the road !), but we're going just for fun. Kind of feeling like beeing at the world's end !
---

Omey Island, juste en dessous de la péninsule, est une ile reliée a l'Irlande par un banc de sable a marée basse seulement.
Omey Island, just under this head, is linked to Ireland by a sand stripe only during low tide.
Cliquez pour élargir le panorama.
Click to enlarge the panorama.
---
Continuons le voyage ! Keep travelling !
Contact